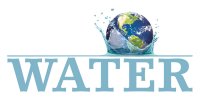 Exhibit :
Life cannot exist without it. But when was the last time you were amazed by water? Now you can immerse yourself in one of the most fascinating yet overlooked substances in the universe. In this exciting, interactive exhibition, you'll discover how water shapes our planet and impacts nearly everything we do. And how we impact the planet's water supply. See firsthand how water's power is harnessed. Step on a scale to find out what you're made of (hint: it's mostly water). And get your hands wet at this exciting, interactive exhibition. Clouds and rain, oceans and icebergs, water is all around you. But you can only see Water at The Field Museum.

Water is organized by the American Museum of Natural History, New York, and the Science Museum of Minnesota, St. Paul, in collaboration with The Field Museum, Chicago; Great Lakes Science Center, Cleveland; Instituto Sangari, São Paulo, Brazil; National Museum of Australia, Canberra; Royal Ontario Museum, Toronto, Canada; San Diego Natural History Museum; and Science Centre Singapore with PUB Singapore.

Sponsored by J.P. Morgan and Underwriters Laboratories.

Generous support provided by: Wege Foundation, The Joyce Foundation, Chicago Department of Water Management, Metropolitan Water Reclamation District of Greater Chicago, Oberweiler Foundation, and Philip Enquist and Joanna Karatzas.

In order to take advantage of the content and high impact water conservation message that the exhibition has to offer, The Field Museum, in collaboration with the Metropolitan Water Reclamation District and the Department of Water Management at the City of Chicago, among other partners, will launch programming for Water Chicago in association with UNICEF's World Water Day (March 22, 2009). Programming for this initiative will begin February 20, 2009 and extend through the summer of 2009. All programming will focus on the theme of water conservation.
This program was offered on these dates:
Exhibit : Wednesday, June 17, 2009 to Sunday, September 20, 2009

Field Museum
Hours:
9am-5pm daily. Last admission at 4pm.
Cost: Ticketed exhibition.
Website: http://www.fieldmuseum.org
Location:
The Field Museum
1400 South Lake Shore Drive
Chicago, IL 60605
312.922.9410
[Get Directions]