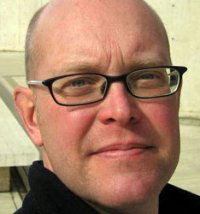 Georges-Eugène Haussmann's radical remaking of Paris during the 1860's had an obvious and profound influence on the 1909 Plan of Chicago prepared by Daniel Burnham and Edward Bennett. Chicago-based architect Timothy Brown, who worked in Paris for many years as director of IIT's European Study Programs, explores the sometimes unexpected ways the respective plans continue to inform contemporary urban planning efforts.
The event begins at 5:30 with a reception (cash bar), with the Program starting at 6:30 p.m. Attendees have the option to stay for a special French dinner which costs $45. Reservations for dinner must be made by Monday, November 16 by calling the Club directly: 312-922-8080.
Due to limited space, members must register for this event. For reservation information call: 312-337-1070.
This program was offered on these dates:
Tuesday, November 17, 2009 5:30pm

Alliance Francaise de Chicago
Cost: Free for members, $5 non-members. Optional post-lecture French dinner: $45
Website: http://www.af-chicago.org
Location:
The Cliff Dwellers
200 South Michigan Avenue
22nd floor
Chicago, IL
312-337-1070
[Get Directions]