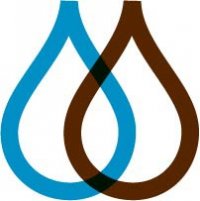 The opening event of the Illinois Humanities Council's year-long "All Consuming" series features Richard Heinberg—author of Peak Everything: Waking Up to the Century of Declines and Senior Fellow at the Post Carbon Institute—in conversation with Steve Edwards of Chicago Public Radio.
Water shortages in the western and southern states; the rising cost of gasoline; the backlash against bottled water—these are myriad ways in which oil and water have become resources under stress. Concerns about scarcity, availability, access, control and cost are common to both oil and water, but are manifest in very different ways. Shortage of oil means something very different to a middle class family in the Midwest than shortage of water to a village in India. Conflict over water emerges differently in the Great Lakes region than conflict over oil in Iraq. H2Oil: Mixing Oil and Water raises the key questions we should be asking about these essential resources at the global, regional, and individual level.
This program was offered on these dates:
Tuesday, November 18, 2008 6:30pm to 8:00pm

Chicago History Museum
Cost: This event is free and open to the public. Reservations are required: events@prairie.org, or 312.422.5580.
Website: http://www.prairie.org/events/19249/h2oil-mixing-oil-and-water
Location:
Chicago History Museum
1601 N. Clark Street
Chicago, IL 60614-6038
312.422.5580
[Get Directions]