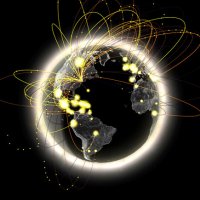 How are cities around the world facing the challenges of the 21st century? Are the lessons of Burnham and Chicago relevant to shaping a more liveable and more fulfilling metropolis? This second program about the Burnham Plan and its legacy will tackle challenges facing Chicago and other global cities in the coming century.
Panelists include Columbia University sociologist and economist Saskia Sassen, formerly of the University of Chicago and author of The Global City; London School of Economics architecture and urbanism professor Richard Burdett, who is also chief adviser on architecture and urbanism for the London 2012 Olympics; MIT and London School of Economics sociologist and urban studies professor Richard Sennett; and Philip Enquist, partner in charge of urban design and planning at Skidmore, Owings & Merrill. Adele Simmons, vice chair of the Burnham Plan Centennial Committee, will be moderator.
The program is made possible by the generous support of The Allstate Foundation.

This program was offered on these dates:
Sunday, November 2, 2008 2:00pm to 3:30pm

Chicago Humanities Festival
Cost: $5; teachers and students free
Contact: Tickets may be purchased on-line or by phone, 312.494.9509.
Website: http;//www.chfestival.org
Location:
Harris Theater
205 East Randolph Drive
Chicago, IL 60602
[Get Directions]